Using only the very best, most advanced GPR technology, we are able to give you precise location of underground utilities and obstructions, giving you peace of mind before you dig. With our advanced 3-D imaging software we can give you a map of the site, letting you know where everything is before you start.
With the ever growing number and complexity of underground utilities and the rising cost of repairing hits, it is important for you to know precisely where things are located before you start to dig.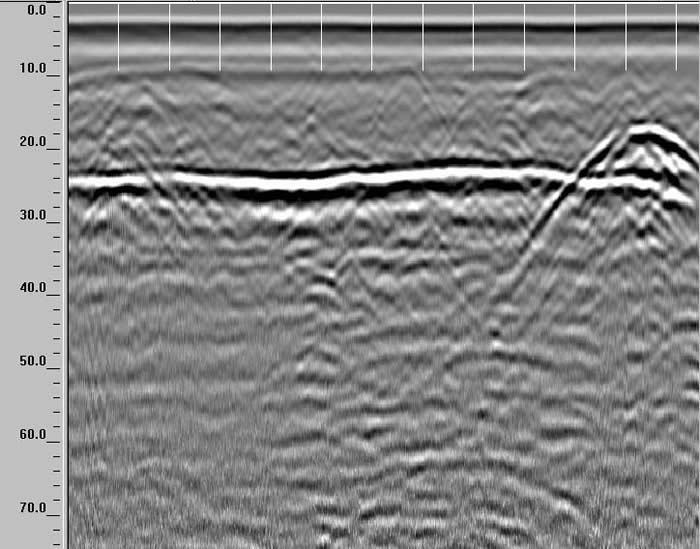 2D GPR profile showing long axis of a gas pipe with crossing water pipe. Click here to enlarge.