Do you need to know what is in your concrete and exactly where it is?
Structure Scan is the only option!
Linking our GPR system and a powerful software package, we are able to give you a 3D image of the inside of your concrete that is unsurpassed in quality. This gives you the ability to place your cores and sawcuts with incredible accuracy. We are able to locate rebar, tension cables, conduits, voids and measure slab thickness. This can be done in walls, floors, columns, decks, slabs, tunnels, balconies, and garages. Access is needed to only one side of the concrete being scanned and objects can accurately be located to a depth of 18 inches.

GPR systems are perfectly safe and can be used in all locations, near sensitive equipment and around people. All of this is done at a fraction of the time and cost of X-Ray.
Our Structure Scan service is utilized by:
Airports
Architectural Firms
Bridge Inspectors
Concrete Cutting and Coring Professionals
Engineering Firms
Electricians
Plumbers
Nuclear Facilities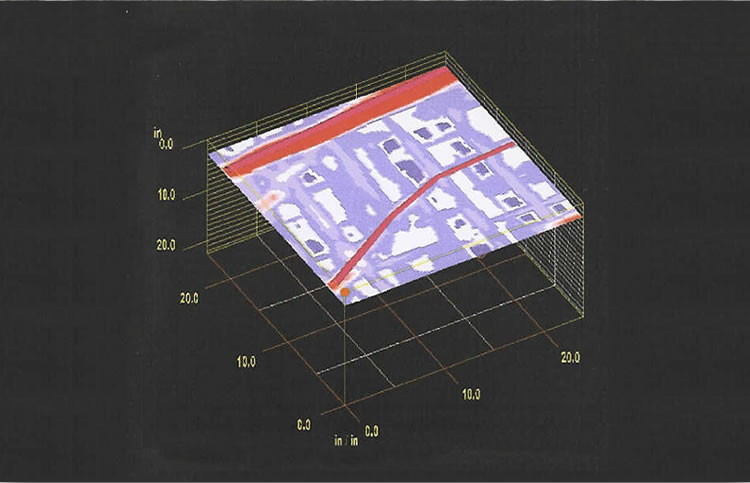 2 radiant heat tubes running across the floor at a depth of 2 inches.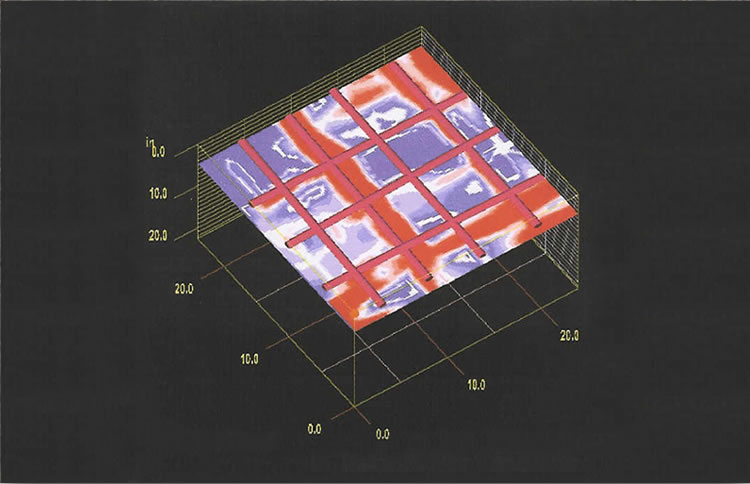 This is the same section of floor but at 3.5 inches deep showing the wire mesh.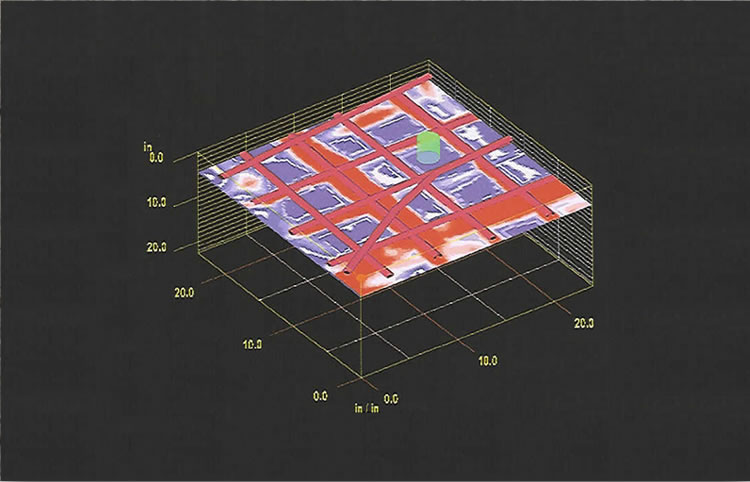 Full picture showing the radiant heat tubes running on top of the wire mesh. The green tube shows where it would be safe to core a 2 inch hole.